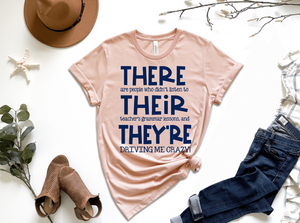 C'mon, Get it right people!!! 
The grammar police is here! 
Help all those people around you who can't seem to remember the difference between There, Their, and They're! 
Professionally printed in navy ink on Bella + Canvas Heather Prism Peach. Unisex fit.
Please allow 3-5 days for your order to process.